Entry Form
Qualifying
Points Chart
= 50 pts

= 45 pts

= 42 pts

= 40 pts

= 39 pts

= 38 pts

= 37 pts

= 36 pts

= 35 pts

= 34 pts

= 33 pts

= 32 pts

= 31 pts

= 30 pts

= 29 pts

= 28 pts

= 27 pts

= 26 pts

= 25 pts

= 24 pts

= 23 pts

= 22 pts

= 21 pts

= 20 pts

= 19 pts

= 18 pts

= 17 pts

= 16 pts

= 15 pts

= 14 pts

= 13 pts

= 12 pts

= 11 pts

= 10 pts

= 9 pts

= 8 pts

= 7 pts

= 6 pts

= 5 pts

= 4 pts

= 3 pts

= 2 pts

= 1 pts
P10 Select Qualifying Series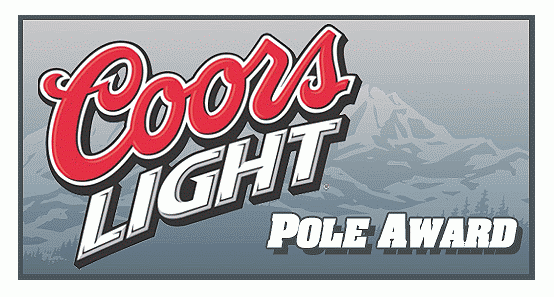 2015 Ford Eco-Boost 400
Detailed Scoring
| Name | Score | 1st | Pts | 2nd | Pts | 3rd | Pts |
| --- | --- | --- | --- | --- | --- | --- | --- |
| #48wins6 | 110 | 4-Kevin Harvick | 31 | 19-Carl Edwards | 37 | 18-Kyle Busch | 42 |
| AATeam | 98 | 18-Kyle Busch | 42 | 4-Kevin Harvick | 31 | 20-Matt Kenseth | 25 |
| ABE | 112 | 2-Brad Keselowski | 36 | 4-Kevin Harvick | 31 | 22-Joey Logano | 45 |
| Amped4life | 110 | 41-Kurt Busch | 29 | 24-Jeff Gordon | 39 | 18-Kyle Busch | 42 |
| budster racing | 112 | 22-Joey Logano | 45 | 4-Kevin Harvick | 31 | 2-Brad Keselowski | 36 |
| Busch Wackers | 98 | 20-Matt Kenseth | 25 | 4-Kevin Harvick | 31 | 18-Kyle Busch | 42 |
| champ24 | 99 | 2-Brad Keselowski | 36 | 48-Jimmie Johnson | 32 | 4-Kevin Harvick | 31 |
| CHUCK L. HEAD | 109 | 2-Brad Keselowski | 36 | 4-Kevin Harvick | 31 | 18-Kyle Busch | 42 |
| Draftpack3_88 | 112 | 24-Jeff Gordon | 39 | 4-Kevin Harvick | 31 | 18-Kyle Busch | 42 |
| Duff Drinker | 105 | 19-Carl Edwards | 37 | 78-Martin Truex Jr. | 33 | 88-Dale Earnhardt Jr. | 35 |
| Fly low-Flyfast | 115 | 4-Kevin Harvick | 31 | 22-Joey Logano | 45 | 24-Jeff Gordon | 39 |
| Go Left Dale | 112 | 4-Kevin Harvick | 31 | 22-Joey Logano | 45 | 2-Brad Keselowski | 36 |
| KEKE | 109 | 2-Brad Keselowski | 36 | 4-Kevin Harvick | 31 | 18-Kyle Busch | 42 |
| kurtiskraft | 101 | 78-Martin Truex Jr. | 33 | 19-Carl Edwards | 37 | 4-Kevin Harvick | 31 |
| lavalight | 99 | 4-Kevin Harvick | 31 | 2-Brad Keselowski | 36 | 48-Jimmie Johnson | 32 |
| lowmac300 | 81 | 4-Kevin Harvick | 31 | 11-Denny Hamlin | 50 | 20-Erik Jones | 0 |
| LYZARD | 99 | 2-Brad Keselowski | 36 | 4-Kevin Harvick | 31 | 48-Jimmie Johnson | 32 |
| Minnesota Motor Heads | 112 | 24-Jeff Gordon | 39 | 4-Kevin Harvick | 31 | 18-Kyle Busch | 42 |
| mrbest | 101 | 4-Kevin Harvick | 31 | 20-Matt Kenseth | 25 | 22-Joey Logano | 45 |
| Mwsteinf | 103 | 4-Kevin Harvick | 31 | 24-Jeff Gordon | 39 | 78-Martin Truex Jr. | 33 |
| OSU Cowboys | 112 | 24-Jeff Gordon | 39 | 18-Kyle Busch | 42 | 4-Kevin Harvick | 31 |
| Racingfan88 | 114 | 24-Jeff Gordon | 39 | 78-Martin Truex Jr. | 33 | 18-Kyle Busch | 42 |
| Riney Outlaw Express | 120 | 2-Brad Keselowski | 36 | 22-Joey Logano | 45 | 24-Jeff Gordon | 39 |
| ronblackman | 101 | 4-Kevin Harvick | 31 | 20-Matt Kenseth | 25 | 22-Joey Logano | 45 |
| RoushFan673 | 107 | 19-Carl Edwards | 37 | 4-Kevin Harvick | 31 | 24-Jeff Gordon | 39 |
| scrbowler | 112 | 4-Kevin Harvick | 31 | 22-Joey Logano | 45 | 2-Brad Keselowski | 36 |
| seburner | 104 | 4-Kevin Harvick | 31 | 2-Brad Keselowski | 36 | 19-Carl Edwards | 37 |
| teeder | 111 | 4-Kevin Harvick | 31 | 22-Joey Logano | 45 | 88-Dale Earnhardt Jr. | 35 |
| tomcatcrowd | 118 | 4-Kevin Harvick | 31 | 18-Kyle Busch | 42 | 22-Joey Logano | 45 |
| YO MUDA | 112 | 2-Brad Keselowski | 36 | 4-Kevin Harvick | 31 | 22-Joey Logano | 45 |
Select three(3) car/drivers from entry form options for qualifying.
All cars will score points based on P10 Qualifying Points Chart.
Scores will be calculated from Qualifying results and not starting lineup.
Total score will identify weekly winner.
Total Points will be kept for Overall Standings.
*Entry Deadline will be same as listed at jayski.com.
2015 Season is Over
Entry List
1 Entries
Overall Standings

P10 Select Qualify
Homestead Results
| Pos | Name | Points | Behind |
| --- | --- | --- | --- |
| 1 | Riney Outlaw Express | 120 | 0 |
| 2 | tomcatcrowd | 118 | 2 |
| 3 | Fly low-Flyfast | 115 | 5 |
| 4 | Racingfan88 | 114 | 6 |
| 5 | Minnesota Motor Heads | 112 | 8 |
| 6 | Go Left Dale | 112 | 8 |
| 7 | OSU Cowboys | 112 | 8 |
| 8 | Draftpack3_88 | 112 | 8 |
| 9 | YO MUDA | 112 | 8 |
| 10 | scrbowler | 112 | 8 |
| 11 | budster racing | 112 | 8 |
| 12 | ABE | 112 | 8 |
| 13 | teeder | 111 | 9 |
| 14 | #48wins6 | 110 | 10 |
| 15 | Amped4life | 110 | 10 |
| 16 | KEKE | 109 | 11 |
| 17 | CHUCK L. HEAD | 109 | 11 |
| 18 | RoushFan673 | 107 | 13 |
| 19 | Duff Drinker | 105 | 15 |
| 20 | seburner | 104 | 16 |
| 21 | Mwsteinf | 103 | 17 |
| 22 | mrbest | 101 | 19 |
| 23 | kurtiskraft | 101 | 19 |
| 24 | ronblackman | 101 | 19 |
| 25 | lavalight | 99 | 21 |
| 26 | champ24 | 99 | 21 |
| 27 | LYZARD | 99 | 21 |
| 28 | Busch Wackers | 98 | 22 |
| 29 | AATeam | 98 | 22 |
| 30 | lowmac300 | 81 | 39 |